There are two basic facts about today's online world that most people would likely agree about. First, Google is the biggest search engine out there and any decisions or changes that Google makes will have an immediate and profound impact on just about how everything else on the Internet works. Second, the online world has become increasingly mobile as more people are accessing the web through their smartphones and tablets than ever before. When considered together, these two factors have played right into the rise of mobile affiliate marketing in a way never seen before.
Earlier this year, Google announced and implemented a number of very important changes to its search engine algorithm, placing much greater emphasis on whether or not a website is deemed to be mobile-friendly. This could involve having a distinct mobile-optimized design for the website or webpage. Better still, Google heavily encouraged website owners to implement responsive web design on their online properties.
Websites that are seen as being mobile-friendly or mobile-optimized are given preferential treatment and they are far more likely to get ascend the ranks of the search engine results page than their non-optimized counterparts. Even if a website has better information and has more high-value backlinks, it could get outranked if its web design is not suitable for viewing on a smartphone or tablet.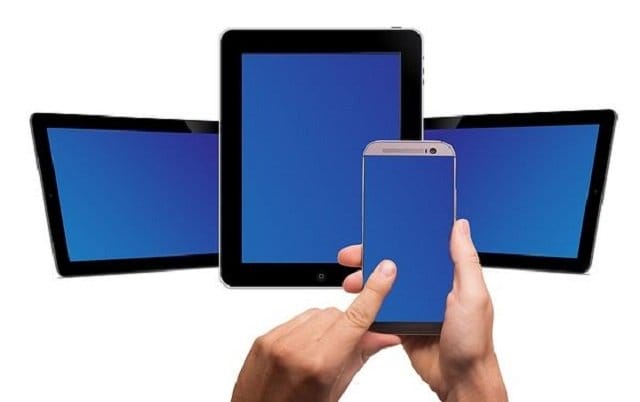 Where does this leave mobile affiliate marketing? The direct impact can be understood from both the perspective of the advertiser and the affiliate.
From the advertiser's perspective, it is important to have a website that has been optimized for mobile viewing. You don't want to lose a potential customer or subscriber because he or she can't navigate your site on a smartphone or tablet. You don't want to lose that lead or sale. This means the entirety of your website should be prepared for people who want to visit it on a mobile device.
If you run an online store, then you'll need to ensure that your e-commerce software has been suitably configured to handle mobile transactions. A customer should have no problem adding products to the shopping cart and checking out, using larger touch-friendly buttons and with minimal redirects to third-party payment processors. It can be incredibly jarring for a customer to hop between sites that are and aren't optimized for mobile.
From the perspective of the affiliate or publisher, particularly those who target traffic via search engines like Google, it is positively paramount that any landing pages you create are mobile-friendly or feature a responsive web design. In addition to the innumerable other search engine optimization factors that can come into play, you don't want to be outranked simply because you failed to provide a mobile-optimized landing page. You're leaving visitors, conversions, and commissions on the table if you stick with only a desktop-friendly design.
This is true for landing pages, just as much as it is true for any websites where you may choose to run affiliate banner ads or in-line text links. It is always in your best interest to rank as highly in Google as possible. Staying in compliance with the best practices laid out by Google, like being mobile friendly, is a great place to start.