Make Money From Social Media
Interested to find out how to make money from social media? Check out our quick and clear walkthrough of how to make money from social media profiles and pages on sites like Facebook, Twitter, and Instagram.
How to make money from social pages……
Learn the basics of how to make money from social pages and profiles you can create for free on leading social media websites.
---
1) Choose Your Niche
The first and most important step is choosing what your social profile will be about. This might be a social profile featuring car images, jokes, memes, a TV show, or anything else – the list is endless. It's a good idea to make it about something you have a genuine interest in though, so you are fairly knowledgeable on the topic and stay interested throughout posting content, building the page, and engaging with followers.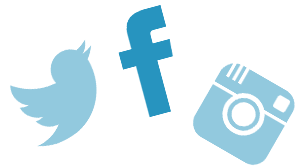 2) Select Your Network
Choose the social networks that you think are right for your audience. If you plan to mainly post photos, then Instagram and Facebook might be the best choice. If you want to engage with users regularly and have them contribute ideas, Facebook and Twitter might be the best for you. Don't spread your time too thinly by thinking it's best to join every social network.

www.facebook.com
www.twitter.com
www.instagram.com
3) Design
Make sure you set up a profile picture and a cover photo on your social pages. These should be well designed and clearly show what your page is about. This is often overlooked, but is a very important step to ensure that your page looks attractive. If you can't design graphics, places like Fiverr.com list freelancers who will do this for you for a very low cost. 4) Content
Plan your content out. Whilst your content needs to stay relevant and fresh, it's important you are posting regularly on your social media pages in order to keep users engaged. You can use tools like Buffer.com which offer a free plan to help you schedule social media posts in advance.

5) Grow Your Following
Now you have your social pages created, set up the design and plan your content, including how to monetize it. You need to focus your time on building up a social following. Some ways you might build up:
Ask existing customers/clients to follow/like you on social media.
Share the social media pages with friends and family and get them to share the page as well.
If you're a business, you may wish to include links to it on business cards, leaflets etc.

6) Monetise
Monetise your social following with affiliate offers. WOW TRK can help you find new networks to work with and offers to share with your social follows.
Find new networks with the Network directory.
Use the Offer Engine to find new offers and compare rates.
Alternatively, you could link to your own website and drive traffic to this and include affiliate links on your site.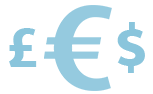 7) Engage
Be engaging, and try to start conversations with your followers. Reply to mentions and comments from followers. Social networks are all about starting conversations.

You're Done!