Do you need to boost traffic to your website? If so, there are two effective routes you can take, but both of them have their own set of pros and cons; SEO and PPC. Many people struggle to make a decision between them, so we're here to help!
Most search engines, including Yahoo and Google, offer PPC advertising programs that you can pay for. An advert for your business/service/product will then be displayed in the sponsored results. The amount you pay is based on how competitive the keyword you've chosen is, so you need to decide carefully depending on your budget, as you'll pay every time somebody clicks through to your site. The alternative route you can take is SEO, where you attempt to build traffic for free by getting high rankings in the search engines. To do this, you need to follow SEO white hat techniques to get you in the search engine's good books and displayed more often. Which route should you take? Read on to learn more!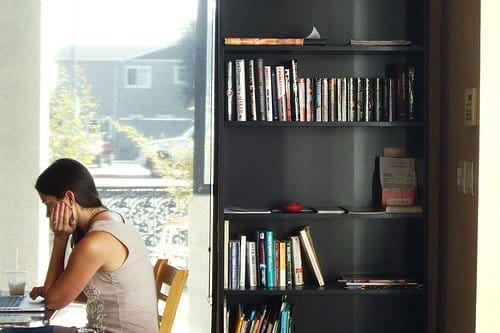 Photo Credit: Flickr
The route you choose to take totally depends on your needs and your budget. For example, with PPC you can literally get started right away, whereas SEO will take some time for you to see great results. You want more traffic, ASAP and are willing to pay for it? PPC is the way to go. You haven't got a lot of expendable budget? Then it's advisable that you take some time on your SEO campaign to get the results naturally.
If you don't think your budget can cover a PPC campaign, stick to SEO free methods to avoid getting yourself in a pickle. Saying that, you could set your daily spending limit fairly low to start off with, which is a bonus if you don't have loads of money to spend on clicks. Even if you only have a little budget to commit to PPC, perhaps £5 – £10 per day; it's worth it for the added benefits you'll get. You'll be able to do faster conversion testing to see what's working on your site and what isn't, as you need traffic to be able to run these tests. This will help you to build a much more effective site overall!
A downside to getting results naturally with SEO is that the algorithms change sometimes, which can mess up your campaign. With PPC, you'll be protected from whatever changes Google decides to make.
Another thing that will play a big part in the decision you make is how competitive the SERP's are in your industry for your target keywords. Use Google's keyword research tool, so you can learn the competition level and the cost on average per click.
Have you decided the route you'd like to take yet? If not, don't worry – the good news is you don't have to choose between them at all! You can actually run an effective marketing campaign utilising both PPC and SEO together to get the best results.
Investing the time in SEO and even a little investment in PPC can prove to be a great decision!