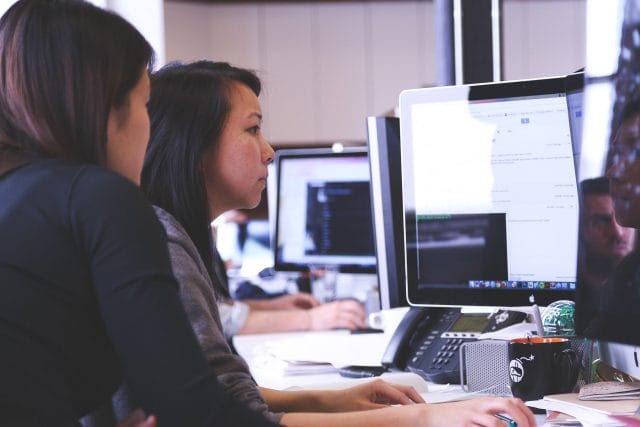 Image Source
Let's do a little thought experiment. Imagine you just walked into your favorite brick-and-mortar store and the salespeople already knew your name and preferences.
They greet you warmly and give you product recommendations. And because they know your taste and budget, they even tell you which products you like are on sale for a limited time. Overall, you feel fantastic shopping with this business, and you don't hesitate to give them your money.
This is the power of personalization. And there's massive potential in it, including in digital shopping.
Making Personalization Work for Your E-Commerce Store
A survey conducted by Experian showed that 61% of brands use some form of personalization to build customer loyalty. Even the most successful Shopify stores use personalization to stand out.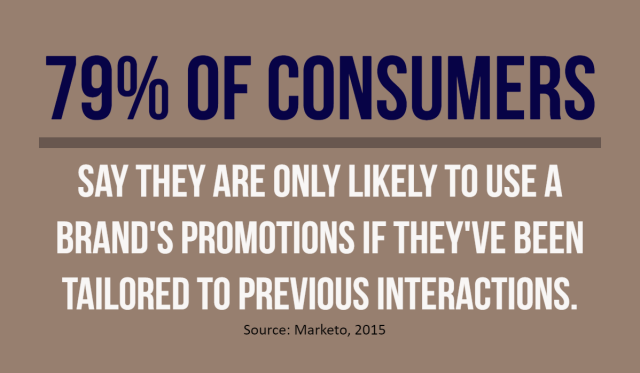 From the statistics shared above, it should be fairly obvious how businesses are convinced of the effectiveness of personalization in driving sales and building good customer relationships.
Does personalization guarantee success? No. Nothing is ever a guaranteed in business, unfortunately. But there are several things you can keep in mind when implementing it to increase your chances of producing worthwhile results.
They are the following:
Make sure they meet the users' needs.
Keep the results and recommendations relevant to the customer.
Calculate that the resources expended to implement the personalization will be worth it when compared to the projected returns.


Without satisfying these three, you're likely to end up disappointed. Especially if you fail to accomplish the first two points, which stresses the importance of customer experience.
How Personalization Is Being Used Today
With the ever-growing trend of personalized user experience, we've now arrived at a stage where users also expect more tailored, dynamic, and engaging content.
So, considering how businesses are using personalization and users expecting it, it's not hard to imagine where this is all going.
There are a lot of personalization methods being used today. In fact, almost everything has been personalized to an extent. The following are just some examples of how e-commerce businesses are using it:
Navigation – Amazon is a great example of how personalization can take center stage in improving the user experience. Once you've clicked on a product, you'll see it among your "recently viewed items" somewhere in the front page.
Predictive Recommendation – As the name suggests, you'll be shown other related products based on your previous shopping or browsing history. This also includes recommendations that closely match your search query.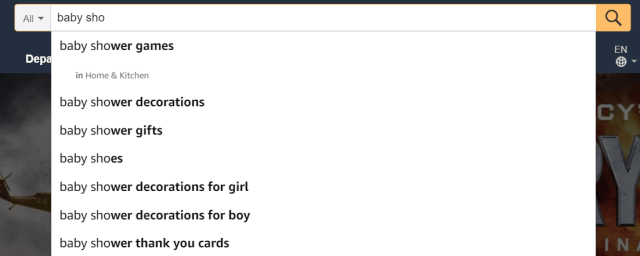 Image Source
Database Segmentation – This is for companies focusing on email marketing. There are plenty of ways to segment your email list, either by re-engaging 'cold' leads or reminding customers they have items in their cart they haven't checked out yet.
Personalized Content – Adding a personal touch to something as simple as a subject line, for example, can do wonders to increase your email marketing's open rate.
Real-Time Offers – These offers can come in various forms. Whether as discount coupons to encourage new visitors to make a first purchase or flash sales that you can advertise as a pop-up or side ad banner to entice customers to check out related products.
Geo-Location Targeting – Again, Amazon does this amazingly well. Their website redirects you to the specific store that matches your location. Talk about customer-centric experience.
A Sneak Peek at Personalization in the Future
There will be plenty more changes within the e-commerce industry in the next decade or so. And as usual, business owners will be forced to adapt if they stand a chance of keeping up with the competition.
So, what are these changes and how will they change the customer experience for the better?
Let's find out:
More personalized delivery options.
If you've ever ordered flowers or birthday cakes online, you'll notice that the website lets users set an exact date of delivery for the order, and even same-day deliveries. This is the ultimate dream for many online shoppers: getting more freedom to choose the delivery dates.
This helps customers gain more control over their schedules, being able to set and predict at what days their orders are coming in. That way, they can select and pay for their orders weeks ahead with the guarantee the packages won't just show up when they least expect it.
Of course, it's going to take a while before e-commerce stores and logistics companies to be completely in step to make this possible, but we do foresee more delivery options that don't fall under the common 'Express' or 'Standard' delivery choices.
The integration of AI and machine learning.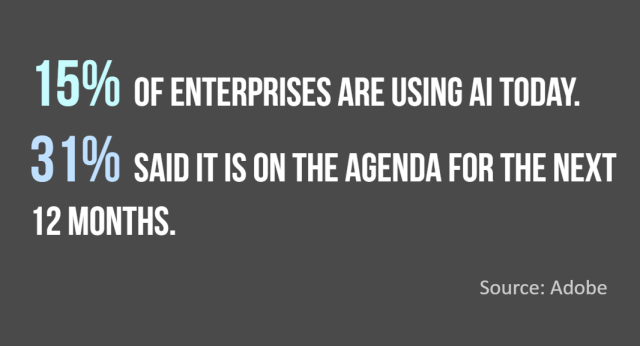 We're already in the age of user-targeted online experiences. But we're also about to experience a newer, more advanced approach to tailored customer experience, called hyper-targeting.
And it achieves maximum effectivity if it's also done real-time. The only way to achieve that, however, is through AI-integrated marketing.
This means using computers to make sense of vast amounts of data within milliseconds and then making the best decisions about what to show users. Take note, this is something that needs to happen for each user, too. And that's only possible with the help of machine learning.
Advanced promo-hunting capability.
Everyone knows promos are good for both the business and the customer. And we expect the future of e-commerce to include more innovative ways to let customers know what's on sale, real-time.
You may have noticed a trend by now. Yes, the future of personalization will involve a lot of real-time results. And with promos, let's just say it'll be similar to how your phone lets you know you have an incoming email.
Customers can set if they'd like to be notified immediately about sales or promos on their preferred items. That means they won't miss out on saving cash or maybe getting free delivery, building up their satisfaction level with your business.
That's it!
To say that the future is guaranteed would be like leaving the fate of your business to a fortune teller. No one can predict what will really happen in the e-commerce industry in the next five, ten, twenty years.
But based on current trends, we can certainly make an educated guess. And right now, everything points to the imminent rise of personalization as the future driving force of online businesses.
However, it's safe to assume that whatever changes do happen from a technological standpoint will revolve around giving customers a better experience that will keep them coming back for more.