You're mistaken if you think Instagram marketing is only about getting more followers.
While having a significant IG following is important, you need to engage your audience effectively if you want to grow your business with Instagram marketing.
Boosting your engagement lets your audiences know more about your brand, encouraging likes and comments on your posts and building trust with potential customers.
Higher engagement can lead to more audience and brand interactions, increasing your lead generation, conversion, and sales opportunities.
While there is no magic formula for connecting with your audience, you can leverage these five Instagram marketing strategies to boost your audience engagement and overall success.
Table of Contents
Create and share engaging Instagram Stories
Share relevant data through IG carousels
Be strategic with your videos
Conduct giveaways and contests
Share compelling and relatable posts
Drive engagement with reliable Instagram marketing tactics
1. Create and share engaging Instagram Stories
Interacting with your audience is one way of making an impact on them and, in turn, driving engagement.
Start by asking your followers questions and having engaging conversations through Instagram Stories.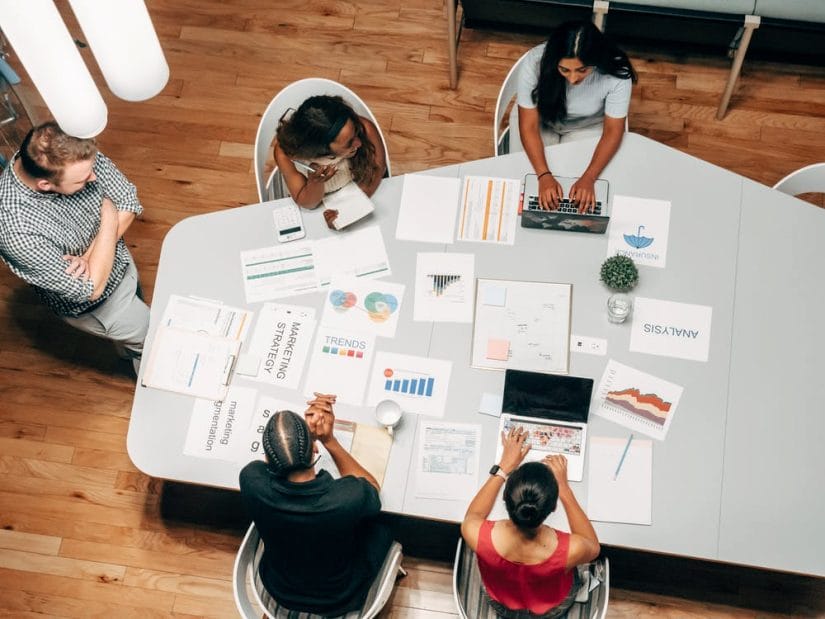 For instance, you can use viral Instagram hashtags, run polls and surveys, or ask questions on your Instagram Story.
Use IG Story stickers to start conversations with your followers, from simple questions to sharing tips on how to write compelling content.
IG Stories allow you to interact with your followers directly, encouraging higher audience engagement.
Leverage IG Story stickers to foster interactions that help humanize your brand, helping your audience associate a face with your company. It can also help build trust and drive conversions and sales.
Create a routine of posting messages, media, and promotional content on your Instagram Stories for optimum engagement.
Use social media marketing platforms such as Vista Social to schedule your Instagram posts and Stories on dates and times when your followers are most likely to engage.
The platform's sophisticated and all-in-one solution lets you auto-publish your Stories and content, such as interaction posts for social media, and even auto-generate content via a Smart Publisher option.
Vista Social's robust yet affordable features can make your Instagram and marketing tasks across other platforms easier by automating your essential social media activities
2. Share relevant data through IG carousels
Single, compelling multimedia posts are a great way to engage Instagram users.
You can take your audience engagement strategy to the next level by creating captivating Instagram carousel posts.
Share photo dumps, before and after transformation photos and videos, content based on tips, and other engaging content types via IG carousels.
For instance, if you're a Software-as-a-Service (SaaS) company offering reliable attendance tracking software, you can share behind-the-scenes snippets of how you developed your app via an IG carousel post.
An Instagram carousel allows you to showcase more content and information than single-image or content posts, making it more engaging.
Below are some tips for creating compelling IG carousel posts to help get you more engagement.
Add a catchy first text, image, or video to entice your audience into reading deeper into your content instead of scrolling past it.
Share your recipes, step-by-step guides, and quick tutorials for users who want to follow or re-create what you made. Post bite-sized tutorials via carousels to present relevant, interesting, and easy content that is a perfect fit for your target audience.
Include your Instagram carousel posts in your content tracking strategy to help determine their performance and effectiveness in driving engagement.
3. Be strategic with your videos
Post exciting, valuable, and engaging Instagram videos that can make your viewers and potential customers stop and watch.
Compelling videos can also encourage your viewers to share your content with others, expanding your reach.
Follow these tips to help you improve your audience engagement via Instagram videos.
Create searchable videos by including hashtags relevant to your brand, audience, and campaigns. For instance, if you share a quick video tutorial on how to buy SEO articles, include hashtags such as #buySEOarticles.
Give viewers high-quality videos that deliver what they want, whether it's entertainment, education, starting a conversation about a specific topic, etc.
Stick to the recommended video sizes and ratios. For example, it's best to use a 4:5 aspect ratio and 1080 x 1350p for an Instagram feed video.
Producing high-quality, engaging videos for Instagram does not mean using expensive, advanced video production equipment. Use affordable (and free) apps and devices, such as your mobile phone.
4. Conduct giveaways and contests
Do you love getting free stuff?
So do most of your Instagram audiences.
Data backs this up, showing that Instagram accounts that hold contests grow their followers 70% faster on average than accounts that don't.
Giveaways and contests can spark interest and entice your audience to engage with your brand for the chance of getting free stuff.
However, you need to be more strategic about marketing through contests if you want it to be a smashing success. Avoid offering competitions as mere draws for attention.
Follow these quick tips to engage your audiences effectively with Instagram contests and giveaways.
Determine a specific purpose or goal to help develop your strategy for the contest. For instance, you can run contests to grow your following, increase engagement, raise brand awareness, and boost sales.
Pick a product, experience, or service to give away as your reward. It should be related to your campaign to help support your efforts to achieve your contest goals.
For example, to get people excited about your newly launched product, give away the specific product as a prize.
Use robust customer tracking software to understand your customers' needs and interests better, helping you figure out the types of contests and prizes that can draw in your target audience.
Get the attention of many potential followers with the right hashtags. Using relevant hashtags can set your brand apart and make your contest, content, and brand easy for audiences to discover.
5. Share compelling and relatable posts
One way of driving Instagram audience engagement is by speaking the language of the internet: Memes.
Memes often provide funny, entertaining, and relatable content, making them excellent posts to help you connect with your audience better.
Create and share tasteful and relatable memes that draw attention to your IG feeds while helping you foster deeper connections with your audience and drive engagement.
Drive engagement with reliable Instagram marketing tactics
Instagram marketing isn't always easy, but it doesn't have to be rocket science either.
Learn from proven tips to increase engagement on your Instagram marketing initiatives and get excellent returns.
While boosting social engagement doesn't happen instantly, the tips in this guide can help set your efforts up for success.