The beauty of blogging is that you can do it on any subject you like. However, few subjects attract as much attention and as many readers as travel. People want to experience new lands without leaving their own home as well as becoming informed by your experiences and expertise. If you're an avid globetrotter and you want to start a blog, how do you go about it?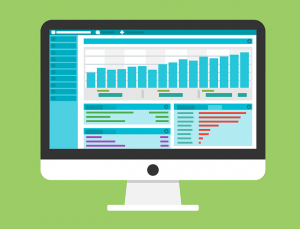 Create your blog
Nowadays, there are a few different options for creating a blog. Tumblr, WordPress, and Squarespace are three of the easiest to use and most versatile site builders out there. They each have their own pros and cons but learning how to add, edit, and categorise posts is easy on each one. Beyond creating the site, itself, put some thought into its design. There is a plethora of free themes available for each, but you can pay to create your own unique look. Focus on creating a welcoming, travel-relevant visual style and using legible fonts for easily read headers and content. You may want to spend a little on purchasing your own web address instead of using a generic Tumblr.com/so-and-so.

Generate quality content
Content is what drives a blog's success. Before you publish anything, you should always ask yourself: what is the value of the content? In a travel blog, showing pictures and recounting stories can be engaging on its own. But informative and educational content will always be more valuable. Do you have travel guides to offer for specific locations? General travel tips? Don't be afraid to ask your audience for ideas on what content they want to see, either. Ensure your writing is easy to read with free tools like Hemingway and ensure all posts have great images attached. High-quality photos make readers much more likely to engage with the content in the first place.

Keep the traffic coming
Once you have populated your site with enough content, you want to focus on building your readership. Social media is one of the most effective means of doing this. Connect with other travel bloggers and their readerships, share their content and publish your own. Ensure that your blog contains calls-to-action for readers to follow you on social media and add social sharing buttons to the site. You can invite guest writers, invest in a little promotion through Google AdWords, and conduct giveaways to give your traffic a boost every now and then, too.

Monetise your blog
If you're serious about blogging, you most likely want to make a living from it. There are different affiliates programmes that make it easy to start generating revenue. Ads can be easily added to a site, but some think that they disrupt the reader experience too much. With partners like WOW TRK, you can attract affiliates that will ask you to allow posts on their products, services, and offers. Just ensure you're only accepting affiliates that fit your subject, travel, and your audience. The offers available here can help you find those most relevant. You can even receive free swag to review on top of the revenue that the generate clicks provide.
With a focus on quality content, great design, and a focus on generating traffic, you can start your own well-renowned travel blog. Add the right monetisation means like affiliates programmes and you may even be able to turn it into a career.