Getting accepted by CPA networks isn't as difficult as you might imagine. You don't have to be an Affiliate Marketing expert to start earning money as an Affiliate, however there are a few vital things that Affiliate networks will look for when approving your application. Here at WOW Trk, we are committed to ensuring high quality Affiliates are accepted on to our CPA network. So what's the criteria we look for?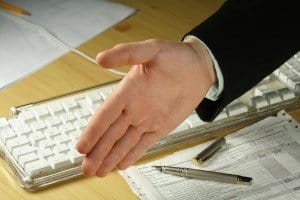 Always Use Real Contact Details
You need to be able to verify the details you provide, including your address, phone number and Email. Using false contact details gives the impression you are not who you say you are, for obvious reasons this is the easiest way to stop yourself from getting accepted by CPA networks.
Improve Your Chances With A Good Quality Website
If you've been rejected from CPA networks in the past and you would like to increase your chances of being accepted, make sure your website is of a good quality. If your website or blog doesn't look very appealing to the network, then potential leads will probably think the same thing. A good website is one that is easy to navigate, has a selection of useful information for the visitor and one that does not appear 'spammy'. Generally, a good website isn't covered with lots of advertising banners and hundreds of external links.
If you intend to promote via other methods such as social media, PPC, or Email marketing, then it doesn't matter if you apply without a website. Just ensure you let us know in your application how you plan to promote.
Staying On the Network
Once you've been accepted by a CPA network, you need to follow some rules so that you're not removed in the future. Sending fraudulent leads is completely against the terms and conditions of becoming a WOW Trk Affiliate and will result in your Affiliate account being frozen.
If you are concerned about your Affiliate application to the WOW Trk network, please don't hesitate to get in touch. We are always just a phone call away and happy to provide further information if you require it.