Notice
This blog post relates to the WOW TRK affiliate network which closed in 2020. This blog post remains to preserve some history of the affiliate network.
The information in this blog post may be incorrect or no longer relevant.
Content Lockers used to be all the rage 5-10 years ago, an abundance of sites were implementing content lockers so users could only access premium content by earning the website owner revenue.
The idea was simple, don't let the user access the content until X amount of revenue has been earned by the user taking part in offers that the website earns commission from.
However, in 2019 website visitors have got savvy and found ways to bypass content lockers and if not, they have become so sick and tired of them, especially due to clickbait.
Due to this we have seen a decline in affiliates wanting content lockers, we launched our content locker platform back in 2014, when demand was fairly high for us to offer our affiliates this. Since then things have changed online and our content locker platform has been massively neglected. It also didn't work that well on mobile and in 2018 58% of website visits were from a mobile device.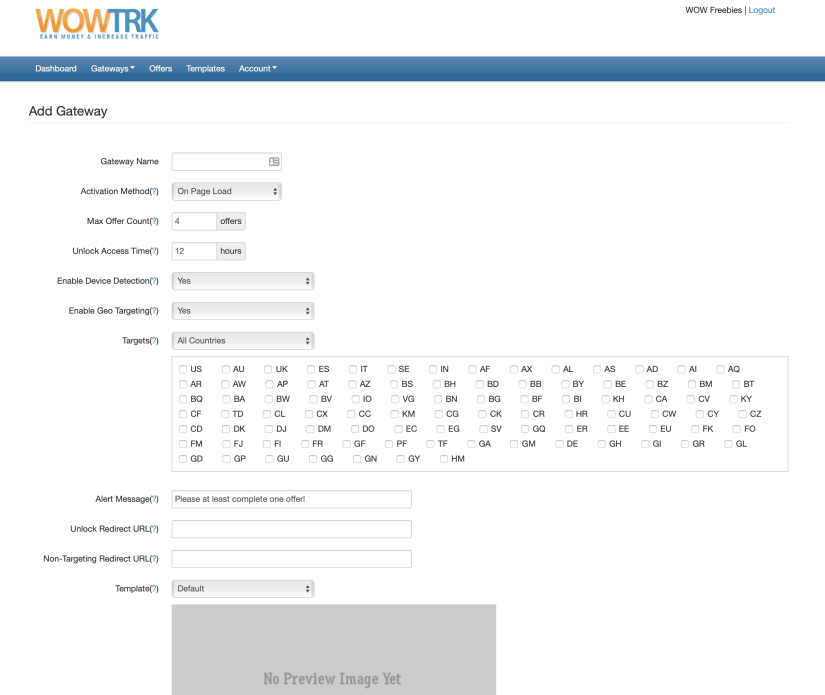 We don't want to offer a service for our affiliates that doesn't live up to our high quality standards and for that reason we have taken the decision to close down our content locker platform. It isn't a decision we have taken lightly as it sort of feels like a step backwards to offer less tools for our affiliates.
We have always been keen on offering tools for our affiliates to help them increase their revenue and the closure of our content locker doesn't mean the end for our other affiliate tools it just means we can focus on the tools that are being used by affiliates and offer more frequent updates to tools like our unique Offer Feeds, which has had regular updates since its first release in 2013.
When does the Content Locker platform close?
From today new content locker gateways can no longer be generated on the content locker platform, however existing gateways created on the content locker platform will remain working.
The content locker platform will fully close on the 30th August 2019, after this time existing content lockers will no longer function and affiliates will not be able to earn any commission from WOW TRK content locker gateways. This should give affiliates plenty of time to take down the content lockers they are using from WOW TRK and replace these either with content lockers from other networks or some other form of monetisation. Affiliates can see a list of all the affiliate tools we offer here.
When does the Content Locker platform close?
You can access the content locker platform at the usual URL (https://locker.wowtrk.com) until the 30th August 2019, the link to the platform has been removed from the affiliate interface though to avoid any confusion for new affiliates that join the network.