Selecting the best affiliate marketing program can be a challenge for novices and experienced veterans alike. Many companies offer their own individual affiliate programs to help promote their products and services, but keeping track of multiple accounts and multiple balances can be an administrative nightmare for a marketer and publisher. This is one of the big advantages to signing up with a great affiliate network… but how do you choose the best network?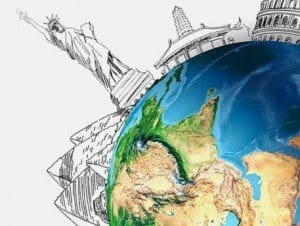 Variety of Offers: The best networks provide a good range of affiliate programs to provide their affiliates with the flexibility they need to succeed. Unless you plan on specializing in just one very specific niche, having access to a variety of offers is incredibly advantageous. And it gives you the opportunity to expand into other areas far more easily too.
International Traffic: The Internet is an inherently global place where visitors can come from just about any country on the planet. In order to capitalize on this opportunity, you need to tap into this international traffic with suitable international affiliate offers.
Dedicated Support: No man is an island. Whether you'd like some advice on how best to promote a particular program or if you have questions about your account, having a dedicated affiliate manager on hand can prove invaluable for even the savviest of marketers.
Efficient Payments: It can be incredibly frustrating having to chase down the payments that you are owed from successful conversions. A great affiliate marketing program will pay you on time, every time, without complication. Having the flexibility of different payment methods and schedules is an added bonus.
Mobile Optimisation: The world has gone mobile. With so many people browsing the web on their smartphones and tablets, it is imperative that your affiliate marketing efforts are also optimized for the mobile experience. Smart affiliate networks recognize this and encourage their advertisers to provide mobile-optimized offers.
As you've likely been able to surmise, WOW Trk hits on all five of these major points. We are one of the leading international affiliate networks with hundreds of offers, a mobile-friendly platform, great account managers, and a global perspective.