Few things are more challenging for a fledgeling startup than building visibility for its brand and offerings. After all, it isn't easy for a new enterprise to compete with well-established businesses, especially in industries that are rife with competition. More importantly, it's even harder to encourage consumers to commit to purchases outside organisations they trust.
Fortunately, even first-time business owners can attract an audience and create long-lasting business relationships with them. In this guide, we'll talk about how you can give your company some positive exposure to reel in your target customers. Continue reading if you wish to learn more.
Market your startup across all digital fronts
No business can succeed, much less survive, without marketing. It's impossible for goods and solutions to generate the desired sales if their existence remains a mystery to the intended consumers. And since most people rely on the World Wide Web for the vast majority of their needs, it makes sense to market your startup across all digital fronts.
From establishing pages on popular social media channels like Facebook to the creation of top-notch content, you'll not only build brand awareness. But you'll also establish trust with users, leading to a much higher chance of conversions than you otherwise would have.
Affiliate marketing is an extremely popular way to market your business online. Once you have setup an affiliate program, a platform like WOW TRK can help you recruit new affiliates.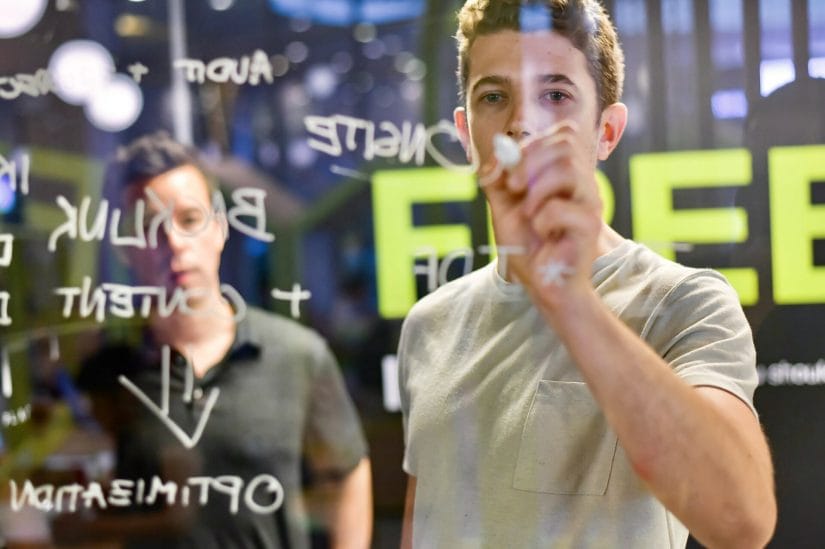 Avoid cutting corners – buy quality office supplies
There's no denying the importance of maintaining reasonably low outlays, especially for a startup. However, you must never cut corners to do so because you may compromise the quality of your offerings as a result. Instead, take the time to explore your options first before you make a financial commitment.
For example, you could find good quality but cheap office supplies and stationery online. You much check a number of suppliers first and compare. It may require a little more time and effort on your part, but it will make a difference in elevating your products and services. And in turn, create a reputable image for your brand.
Work with companies making a positive impact
As a start-up, you should ensure you work with companies that are making a positive impact. If a company or consumer looks at who you are working with and knows these companies have a good reputation this can have a positive effect on your business.
If you operate in the online casino sector for example, working with a company like Great.com is a great idea as they give 100% of their profit to charities. They work with many online casinos and have a big positive social presence.
Accessibility is key
These days, more and more businesses are adapting practices to make their brand more accessible to those who suffer from disabilities like poor vision and loss of hearing. They do take up a sizable demographic, after all. And you'll miss out on a considerably large market if you don't do the same and try to give the disabled the same experience with your brand as everyone else.
Luckily, it's neither as expensive nor as complicated as it sounds. From increasing the font size of the text on your website to the addition of software like a screen reader to narrate written materials for those who can't see, accessibility is an element that no startup should ever forgo if it wants to establish a positive reputation.
Conclusion
Contrary to popular belief, startups can compete even with larger companies. By marketing your business on all digital platforms, avoiding cutting corners, and making your business more accessible to a broader audience, you'll be able to generate the exposure that your company requires to reel in prospective consumers, turn them into paying customers, and generate sales for your business.