Affiliate marketing is a great way to earn passive income by promoting the products of other businesses. Every time a customer goes through your site and buys a product, you get a small commission. It's a simple process, and if you get it right, it's a great way to earn some extra money.
If you are new to affiliate marketing, you need to learn about the best affiliate programs for beginners, so you can choose one that works for you. This list contains some of the better known platforms, like Amazon Associates and the eBay Partner Network, but it also gives details about some of the lesser known ones, which also have their benefits for beginner and established affiliates. When you are looking at different affiliate programs, you need to consider the type of products that the business sells, the rate of success that you are likely to have with your audience, and the commission that you will earn.
Continue reading to learn more about the best affiliate programs for beginners and the pros and cons of each.

Amazon Associates
Amazon Associates is one of the most popular affiliate marketing programs and it has a lot of benefits for beginners. It is quick and easy to join, and you only need approval from Amazon and not any third-party vendors. You can get up and running today if you want to, so you can start earning fast. The other major benefit of using Amazon Associates is the sheer number of products that they sell. You have over a million products to advertise to your customers, which means that you can always find products that will be relevant to your readers, and you can offer a lot of variety as well. You can earn up to 12% in advertising fees and you may also earn commission on qualifying products that you have not necessarily advertised directly.
The link tool is very simple to use and you can easily add links to Facebook and Twitter to expand your reach and boost your earnings. The reports center will give you detailed information about your earnings, so you can improve your strategy and increase your earnings.
Ready to get started with Amazon Associates? Open an account here.

eBay Partner Network
eBay partner network is another one of the best affiliate programs for beginners because, like Amazon, the site stocks a huge number of products. Like Amazon, you will earn a commission for any traffic that leads to a sale, even if the customer does not buy the specific product that you linked to. You also get similar reporting tools to the ones that you will find on Amazon Associates.
The rates on eBay partner network differ from other affiliate programs because they do not get the money for the sale itself, they get a fee from the seller. As an affiliate, you will get a percentage of the fee, ranging between 50% and 70%. As a new user, you get double commission for the first 3 months, and you will always get 100% of the fee if the buyer has never used eBay before.
Want to find out more about eBay Partner network? Check out more info about them here.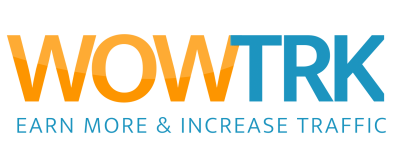 WOW TRK
We couldn't make this list without mentioning ourselves! Whilst WOW TRK isn't an affiliate program or network itself, it is a great way to discover new affiliate campaigns to run. Utilising the Network Directory you can discover new affiliate networks and programs to work with. With our Offer Engine you can also search for offers across multiple networks.

Skimlinks
Skimlinks is a great tool that helps you to automate your affiliate marketing campaigns. It takes links on your site and automatically changes them to affiliate marketing links from places like Amazon and eBay, so you don't have to do it manually and you always have updated links generating commissions on your website. The whole process is simplified, and it is a great tool to use in conjunction with other affiliate programs like WOW TRK, as Skimlinks focuses on retailer campaigns on a per sale basis, whereas WOW TRK focuses on lead generation campaigns.
Want to implement Skimlinks on your site? Register for free here*.
These are some of the best affiliate programs for beginners, so if you are new to affiliate marketing, you should experiment with some of the different platforms above and find one that works well for you.
*Note, however probably unsurprisingly, some of the links above are affiliate links which we may earn commission from if you sign up to them.