UKPrize Pizza Hut [UK] Affiliate Programme
Offer ID: 7646

We are offering ten lucky winners £50 gift cards to spend with Pizza Hut. The gift card can be used as full or part payment without restrictions on any restaurant, delivery or take-away when ordered over the counter or by phone.
Payable Action: First Page Submit
Restrictions: No Incentives.
Expiration Date
21 November 2018
Example Creatives
Offer Terms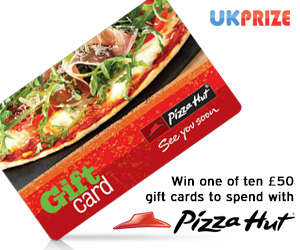 Lead is only valid if it's a new registration. All Facebook and social advertising must be approved before use.