Sexy Sound Keyboard (Mobile) [DE] Affiliate Programme
Offer ID: 9002

Sexting has never been so fun and intriguing. Get the sexy sounds and enjoy your chats as never before!
Payable Action: Subscription
Restrictions: No Incentives, No Content Locking. All email marketing and SMS activity must be approved by your account manager, before being sent out.
Tracking Protocol
Server Side
Expiration Date
31 December 2021
Example Creatives
Offer Terms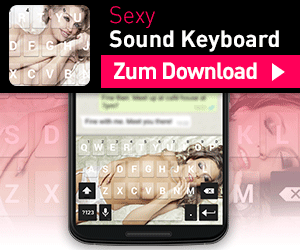 No misleading practices for example untrue free offers, misleading competitions, click jacking, typo squatting, like jacking; no iframe masking, false redirects, illegal content lockers, spam, malware, spyware, adware, ransomware, scare ware or any other deceptive practices.

No free trials may be offered or implied without advertisers prior approval. Any advertisement implying that a users device may be infected with a virus and fake virus scans are strictly prohibited.

No advertising in any illegal contexts as for example illegal file sharing or other copyright infringing pages, pages promoting or displaying pornography, racism, violence, hate speech or any other indecent, libellous, defamatory contents or other content unsuitable for children.

No advertising in blacklisted media. Creatives must not be modified without prior approval. Only creatives provided by WOW Trk must be used.