PrizeReactor Flight Centre Voucher [AU] Affiliate Programme
Offer ID: 6594

Offering you the chance to win a $1000 Flight Centre Voucher!
Payable Action: SOI (2nd Page)
Restrictions: No Incentives. All email marketing and SMS activity must be approved by your account manager, before being sent out.
Tracking Protocol
Pixel (HTTP)
Expiration Date
1 July 2019
Example Creatives
Offer Terms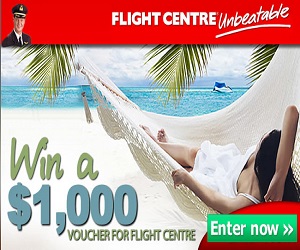 All emails must be approved before use.