BeSafe Condoms [Multi] Affiliate Programme
Offer ID: 11775

Mixed BeSafe® 144 Condoms for £12.99 + shipping. Plus free lip balm (must be added at checkout).
Offer ends to non NUS users on 30th August.
Condom expiry date 23rd March 2019.
Payable Action: Sale
Restrictions: No incent.
Expiration Date
31 December 2023
Example Creatives
Offer Terms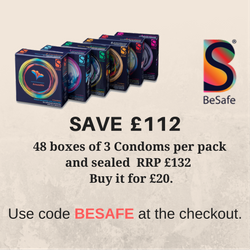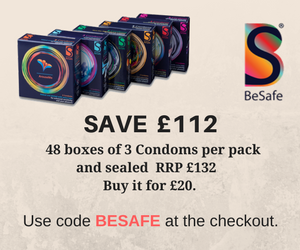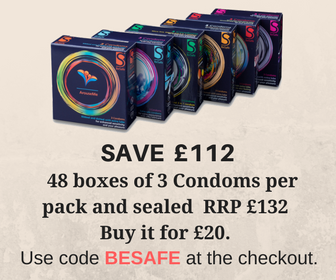 No use of the BeSafe logo unless approved by the advertiser.