SEO has always been a topic of debate, the methods used to rank websites for various keywords have changed tremendously over the last few years. Google has developed and learnt a lot more about what makes a great search engine, but as a generation of digital marketers, we have also learnt a great deal from Google. It's easy to see changes over the span of a few years, but much more difficult to see how SEO has changed within the last 12 months. Let's take a quick look at how 2016 compares.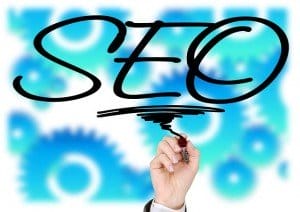 Social Posts Rank More
When you search for a brand name, social media accounts are amongst the top of the ranks. Facebook and Twitter pages are generally very easy to find in Google, Yahoo and Bing. Not only this, but individual pieces of social content in the form of tweets, posts and general updates also rank independently in the search results. There appears to be an increase in the importance of social content for 2016 compared to last year.
Voice Search Has Increased
Access to smart-phones has changed the way we search the web. Voice search is the newest addition to the way we search, it's easy and often quicker if we have our hands full. From an SEO point of view, we need to start tailoring our content to cater for long-tail keywords. These are simply longer phrases that we might speak rather than type such as, 'where can I find Mexican in Leeds?' Or 'what time does supercuts hairdressers close on a Saturday?'.
Video Continues to Grow
As predicted, video consumption has increased over the last year and doesn't look as though it's slowing down! Websites with videos get 50 times better organic page ranks, according to quicksprout.com. If this isn't reason enough to add a video to your landing page we don't know what is… apart from the fact that on-site video also massively increases conversion rates!
There has been no drastic change in SEO from 2015 to 2016, many of the same things still apply, just with increased importance. Content is still a key driver, mobile optimised websites are still crucial and even the more traditional things such as site speed, and quality back-links still stand as SEO signals. The key message here is to reinforce your efforts from last year and adapt to growing trends such as voice search and on-site video content.