A few days ago, we released a new update to 'Top Offers' within the Affiliate interface.
The update includes a 'new Trending Offers' tab. We recently started tracking the popularity of offers on the affiliate interface specifically to be able to show affiliates which offers are trending on the network. You can see the new Trending Offers screen below: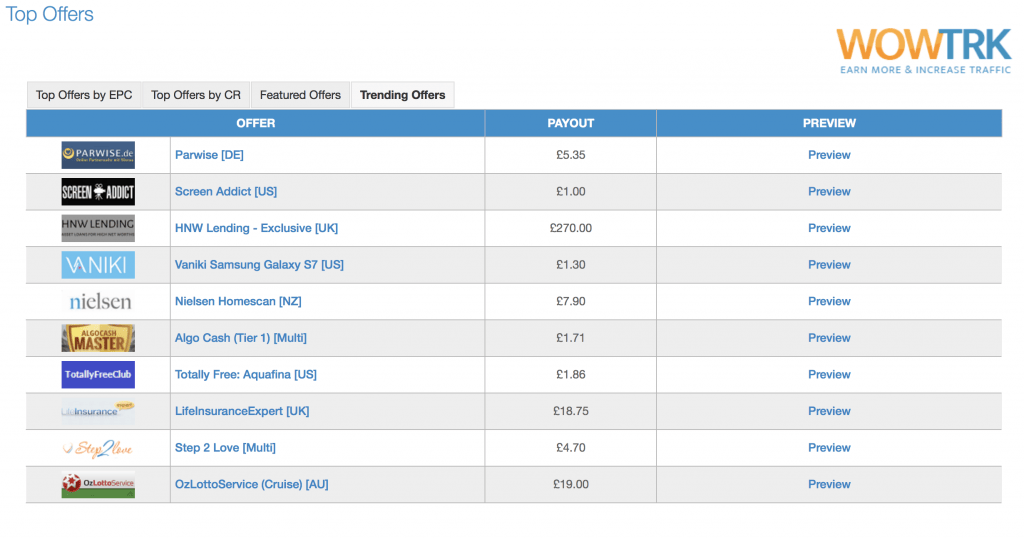 The feature shows the most popular offers on WOW Trk over the past 3 days. This means you can easily see which offers are taking the interest of other affiliates on the network.
We hope you find this new insight tool extremely useful and we are always looking to offer as much insight as possible for affiliates. If you have any ideas for tools or features which will help you, please let us know! :)