Over the years the number of Offers we have on WOW Trk has grown massively. We are now almost at 600 active offers on the network, compared to a couple of years ago when we only had around 200-300 offers.
We are constantly looking at ways to make finding offers that will work for Affiliate's traffic easier and faster. A few Affiliates mentioned to us though that when they find Offers they may want to run, its hard to keep track of the Offers.
Today we introduce 'My List' within the Affiliate interface. With 'My List' you can easily add offers to your own list, you can use this list for whatever purpose you like. Most likely we believe this will be useful for Affiliates to keep track of offers they plan to run.
'My List' within the Affiliate Interface: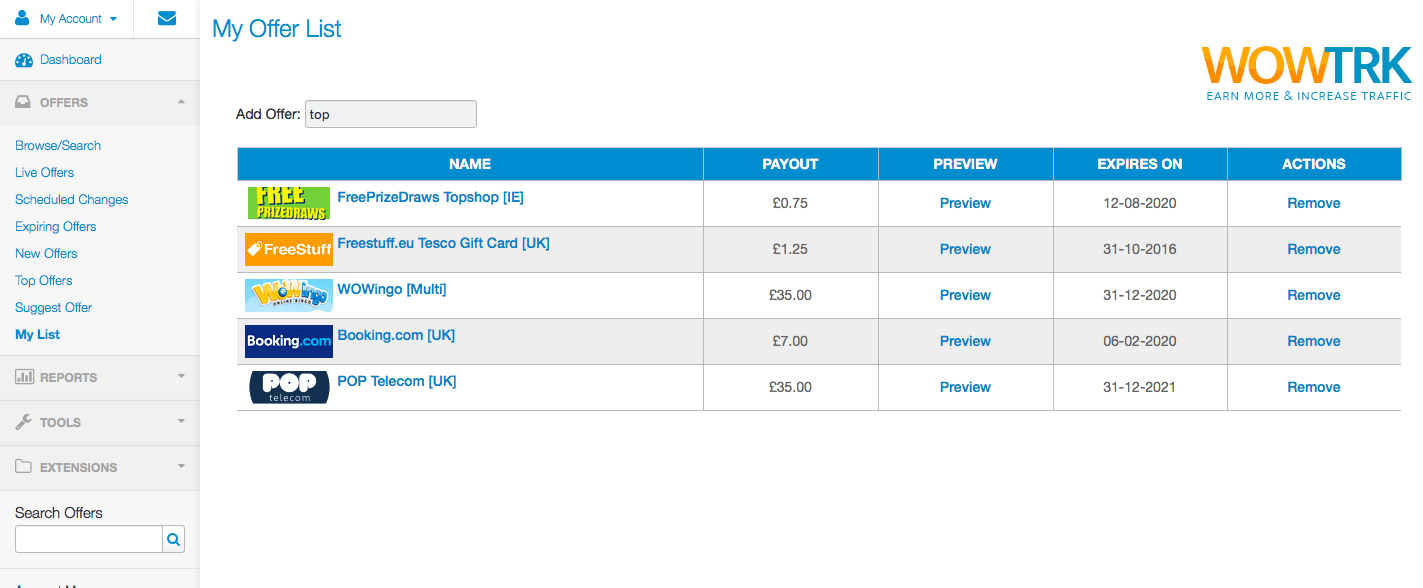 We took the decision for an Affiliate's list to be shared across all the users setup on an Affiliate account, in order to keep track of Offers across an entire team.
Offers which become inactive will be automatically removed from your list (if the offer returns, the offer will return to your list).
As always if you have any suggestions regarding the new functionality within the Affiliate interface, don't hesitate to contact us. We consider all suggestions for inclusion on the platform.