Are you looking to invest in a new affiliate marketing niche? Our 2016 affiliate marketing predictions for CPA based offers, might be just what you're looking for. Based on the past performance of various niches and the market potential for growth, here are our CPA marketing predictions.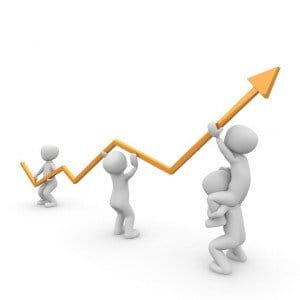 Gaming
It looks as though it's going to be a big year for the gaming niche, gamification is on the rise as more advertisers are starting to see a very good return on investment through this channel. Gamification marketing involves using various games, challenges and quizzes around a product or service, to increase the brand awareness and drive further action. It works by boosting direct engagement with the brand, which is a good way to build loyal customers.
Discounts & Freebies
When we looked at the 2015 insights from the WOW Trk network, we saw just how well offers in the deals and discounts niche were converting. This doesn't look like it's going to slow down any time soon. The market is huge for this niche, everybody is looking for a better deal on the 'off-the-shelf' price and consumers know they can find online voucher codes, and freebies effortlessly. Couple this with incentive based offers that allow you as an affiliate to reward your visitors for taking part, and you have a recipe for success.
Gambling
Online bingo and casino based gambling is taking the internet by storm. The convenience and instant access are very popular with customers and as a result many large gambling sites have converted the traditional bingo player into an online player. This shift is seeing an upward climb in gambling offers which doesn't seem to be slowing down.
Mobile Content Offers
Mobile has surpassed web traffic for the majority of websites, so it only makes sense that mobile content offers will be one of the hottest areas for 2016. App downloads in the dating and gaming niches are already very popular. SMS subscription offers based around healthy living could also be a surprising top player this year.
What are your CPA marketing predictions for the rest of year? Have you found success within a growing niche we haven't mentioned? We're always really pleased to hear your thoughts and get your take on the way the industry is evolving, tweet us @WOWtrk.