We have been working hard on improving our mobile site the past few weeks and have given it a new look and made it easier to use, navigate, login and sign up. :)
Here are some screenshots of what WOW Trk now looks like on mobile devices, but be sure to check it out on your phone to see it first hand!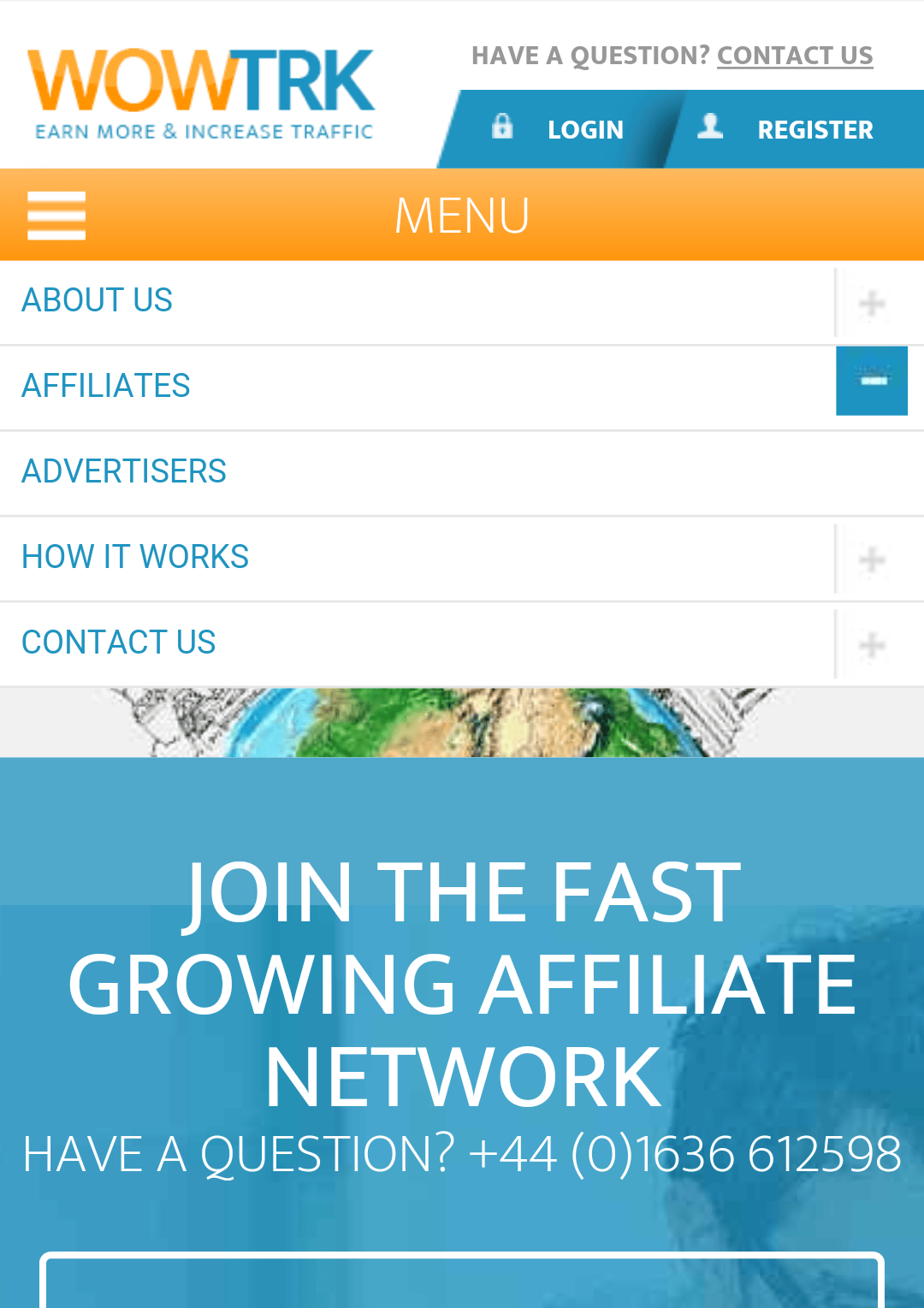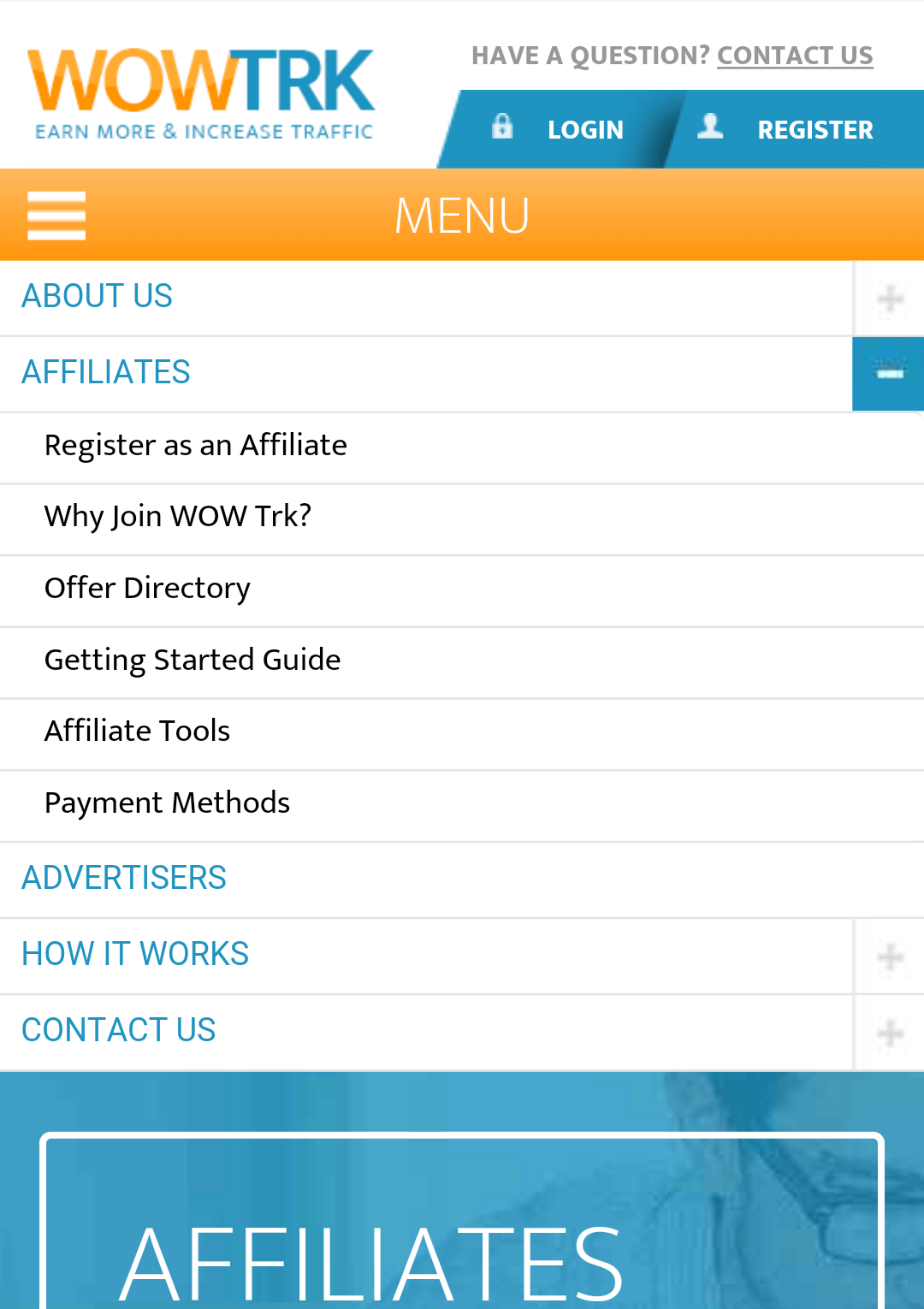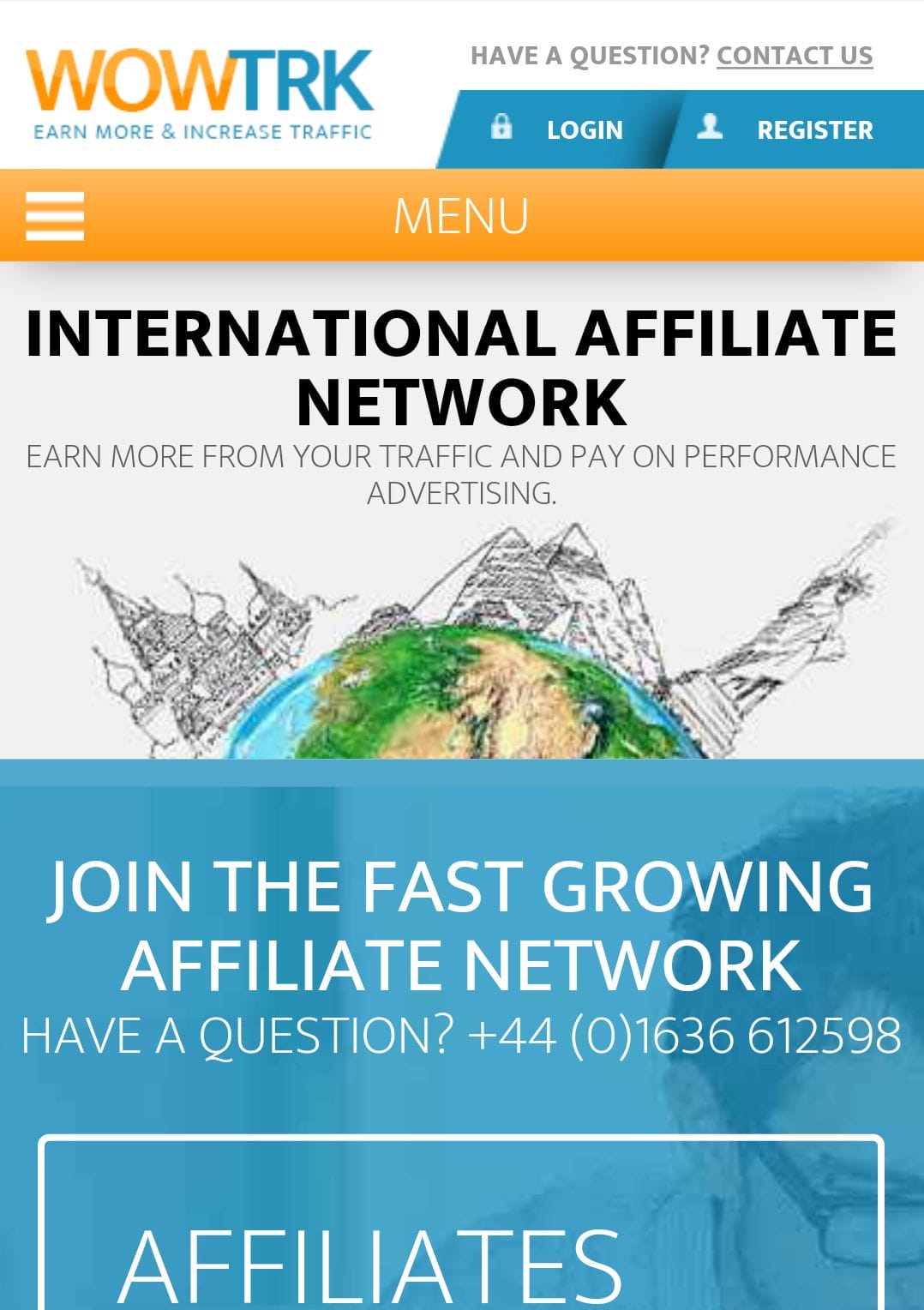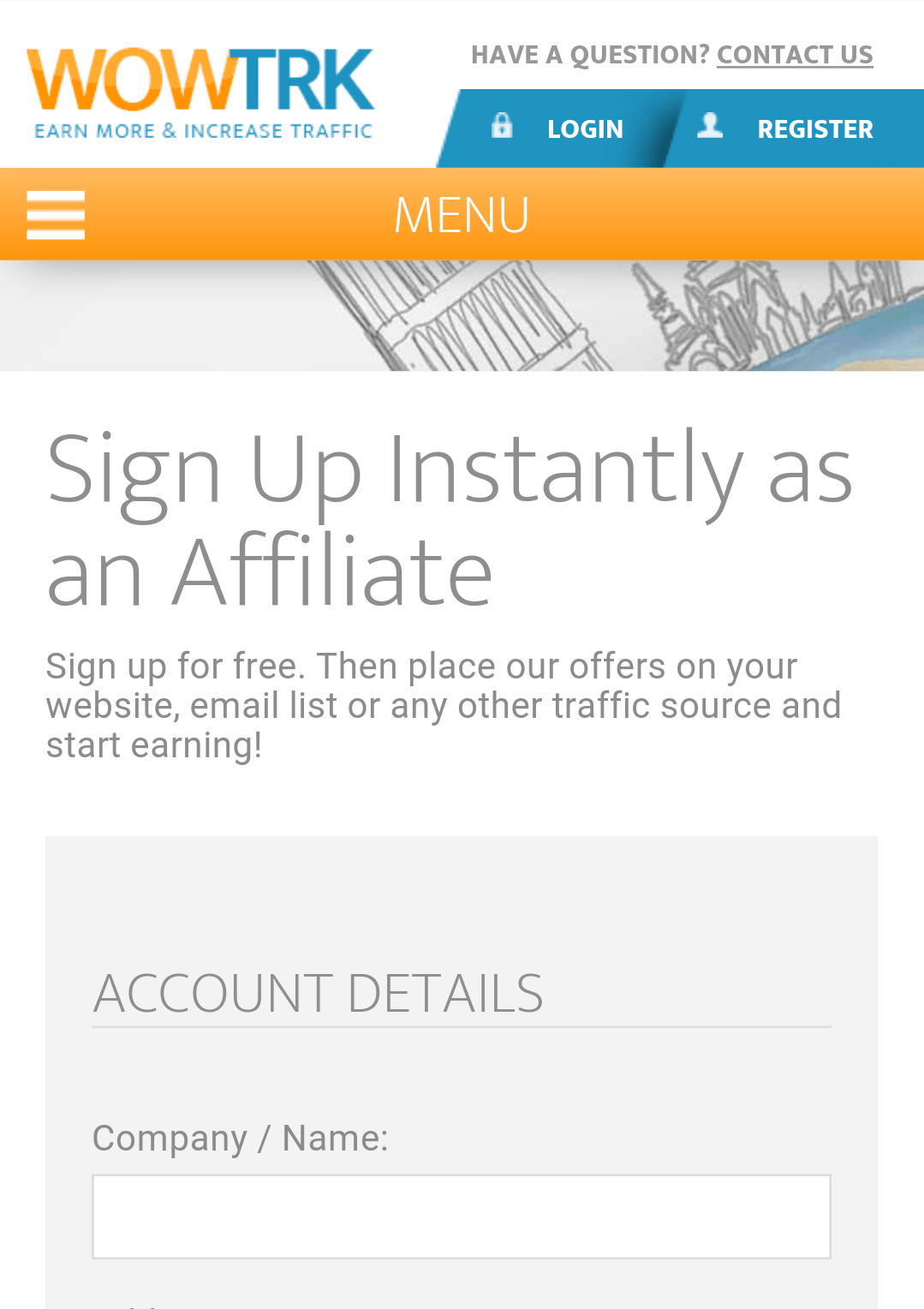 We hope you find the new experience on mobile as enjoyable as we think it is on desktop. As before the entire affiliate interface is also mobile optimised.
If you notice any issues or have any feedback please don't hesitate to contact our support team – info@wowtrk.com