2015 was a fantastic year for WOW Trk, we wanted to share with you the best affiliate offers from last year in terms of the different categories and niches available to promote on WOW Trk. What worked well? What converted best? Where should you focus your efforts in 2016?
Offers With the Most Earnings Per Click
The category that delivered the highest earnings per click in 2015 was the telecoms niche. WOW Trk currently has a range of offers from Dodo Australia telecoms company as well as POP Telecom based in the UK. POP Telecom is also an exclusive offer on the WOW Trk network. If you are interested in promoting within this category please get in touch with your Account Manager, or search for them in your Affiliate Account using the filter options.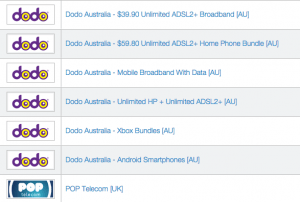 Gambling rolled in as the niche with the second highest earnings per click across the network. There is a huge market for gambling and as a result gambling offers seem some of the largest CPA payouts. Offers range from bingo websites to lotto draws and online casinos.
Affiliate Programs With the Highest Conversion Rate
Incentive offers took the lead with the highest conversion rate on the network, followed by deals & discounts and prize draw offers. These types of offers give something back to the user and this is one of the major reasons why they continue to be successful affiliate programs. Incentivised offers are often more directly beneficial to the customer, however sharing deals, voucher codes, discounts and free competitions are also useful since the visitor is receiving something for free in the end.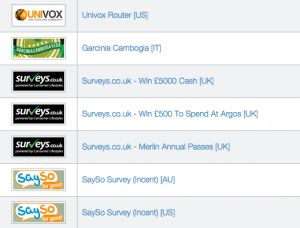 Growing Niches for 2016
We've mentioned the very top performing categories, but as more offers join the network and advertiser's brand awareness increases, new niches are climbing to the top and developing into leading offers. Gaming offers for example are also in a strong position and as more advertisers use gamification as a way to market other products, you can expect to see a rise in popularity for gaming affiliate programs.
Mobile content offers are another area to look out for. These fall under the 'PIN submit/SMS' offer category on WOW Trk and typically involve a user subscribing to a mobile app service or downloading an app for a lead to be generated. These types of offers sometimes combine a gaming element too, which creates an even more powerful market to promote within.