2015 was a brilliant year for affiliate marketing. Affiliates added more value than ever before, delivering higher quality leads as a result of better targeting and a refined approach. Let's take a look at what changed in 2015.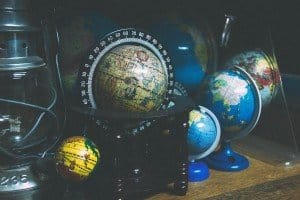 Global Partnerships
Affiliate marketing is truly a global game and even more global partnerships developed last year. We saw more affiliates expand into new markets, due to better relations and the ease of promoting international offers on the WOW Trk network. More advertisers globalised their e-commerce platforms which also opened up further opportunity for international affiliate promotion.
Mobile
The shift to majority mobile traffic hasn't come as a surprise, it's been anticipated and hasn't changed so much as developed, throughout 2015. It has become more important than ever before as many consumers shop and browse solely through mobile. For social media traffic this is especially true. A mobile responsive website was standard and much-needed throughout 2015.
Affiliates Added More Value
Every year we see more merchants realising the power of affiliate marketing and setting up their first affiliate program. For WOW Trk merchants affiliate marketing is a smart move because it's completely risk free; advertisers only pay when a sale or lead has been generated by an affiliate. Not only this, but 2015 has seen more affiliates creating marketing strategies around their affiliate promotions, exploring various options for multi-channel marketing. This has added to the success and quality of affiliate generated transactions.
Video Led the Way
Video marketing is taking over the show when it comes to content. More affiliate based video content was consumed than ever before in 2015 and it doesn't look like it's going to slow down throughout 2016. Video is popular due to its effortless consumption, not to mention the speed at which a simple message can be delivered to a huge audience.
Attribution Was Key
Attribution modelling has also played a key part of 2015. Simply, it ensures affiliates that assisted in the sales or leads generated for a merchant, were rewarded in some capacity, despite being part of a wider attribution model. In 2016 attribution modelling will assist merchants with re-investing in the right campaigns for their business.
We hope you had a successful year of affiliate marketing throughout 2015. All of the team here at WOW Trk are looking forward to another prosperous and rewarding year for both affiliates and merchants alike.