Every year more affiliate marketers enter the game. This means more competition and a need for better strategies and stronger marketing processes. Top affiliate marketers know their stuff when it comes to digital marketing. Having a blog and simply putting up some banners is not enough to be successful as an affiliate in 2016. However, don't let this put you off because we've got some useful tips for performance marketing success.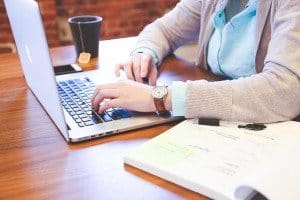 Create a Strategy
From this point forward you need to consider yourself a serous digital marketer. Part of this means creating a well thought-out strategy that can take you from middleweight to fully fledged affiliate. The word 'strategy' might sound like a terrifying business plan that only a professional could possibly put together. However, this is not the case at all, a strategy is simply a plan of action that can help you move forward.
Start by writing down your goals, be specific and make these goals something you can measure, something that is feasibly achievable and something that must be completed by a specific date.
The next step is to decide which methods you are going to use to reach your goals, but again you need to break them down and be specific. For example, if you decide that you are going to use email marketing to drive more sales, then you need to specify this within the strategy.
– What email platform are you going to use?
– What email template are you going to use?
– How frequently are you going to send email promotions?
– Which offers are you going to promote via email marketing?
– How are you going to grow your email contacts?
Carry out an in-depth plan for each area of your strategy, don't forget to look at the costs and the time needed to implement each aspect. A strong plan of action will be the backbone of every successful affiliate marketer in 2016.
Refine Your Approach
Work through your strategy for 3-6 months and then refine your approach by adapting your strategy. You should always monitor the results of everything action you take, how else will you know what's working and what isn't? After a few months of trying one method, re-invest in the areas that are working well, try to improve them further and reduce the time spent in areas that are not performing.
Part of working in the digital space is being reactive to change, but also predicting and preempting new trends in order to stay one-step ahead. Don't fall into the trap of feeling two comfortable in what you are already doing, because in a few months it might not even be relevant!