A new year brings new possibilities, new opportunities and new trends in the online world of Internet marketing. From both the perspective of advertisers and publishers alike, here are our top five affiliate marketing trends to follow in 2015.
The Continuing Rise of Mobile
People are spending an increasingly large amount of time surfing the web, updating social media and engaging with apps on their smartphones and tablets than ever before. It is positively critical to capitalize on this growing opportunity as neglecting it would be akin to leaving money on the table.
Mobile ads and mobile monetization can be entirely different from traditional affiliate marketing through the Internet as experienced on a laptop or desktop computer, but the adaptive and responsive web could be an even better way to engage this segment and reap the monetary benefits. And this leads itself naturally to the second trend.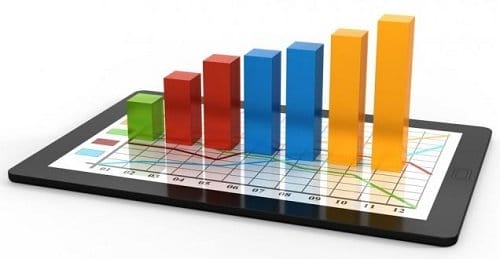 Integrating Multiple Interaction Points
Users are tapping into the Internet in a variety of different ways from a variety of different platforms and portals. They might follow a certain brand on Instagram, play a mobile game on their smartphones, browse a shopping site on their tablets, and read blogs on their convertible notebook.
All of these interaction points need to be integrated with one another to provide a cohesive user experience. From an affiliate marketing perspective, this means that brands, advertisers and publishers need to ensure that any campaigns are similarly integrated, sending traffic and leads across platforms and devices.
One-Click Convenience
This trend may have started with Amazon several years ago and now it has greatly expanded to many other parts of the web as well. You're likely familiar with the "1-Click Buy" button from Amazon that skips the regular checkout process, instantly ordering the item with just a single click. Twitter is experimenting with a "Buy Now" button and it'll likely start spreading to other sites and social media channels too.
By making the purchase or sign-up as convenient and easy as possible, conversion rates should increase substantially if the right offers are promoted in the right way. Make it easy for the customer to buy and you'll make it easy to earn a commission.
Super Targeted, More Personalized Ads
The old way of doing Internet marketing just won't be effective enough moving forward. The blanket banner ad that is displayed to anyone and everyone still has its place, to be sure, but there is a definite move toward a far more customized web.
We've seen this trend evolve greatly in affiliate marketing already with geotargeting and other strategies. This level of targeting will get even more precise and even more personalized, based on past user interactions, social network friends, demographic information, and more. The more targeted the ad is to that specific user, the more success you will have.
Native Advertising Is Everywhere
The core content of a web property and the advertising and monetization of that web property do not need to be completely and utterly separate. Indeed, the big trend moving forward in 2015 is the rising adoption of native advertising. Oftentimes in the form of content marketing, these provide great value to the visitors of the site, much like the regular editorial content, but they're seamlessly integrated with marketing and advertising as well.
Both publishers and advertisers can leverage this growing trend, pairing a better user experience with more effective monetization opportunities.
Interested in finding out more about the WOW Trk affiliate network? Why not join today or contact us today.