As we move ahead with a new year filled with new possibilities, it is also a great time to revisit some of the strategies you may be using with your affiliate marketing efforts. The nature of the Internet continues to change with each passing day, so if you want to keep those profits high, you'll need to keep up with the newest trends too.
Diversify Your Traffic Sources
The old Internet was one where individual websites existed in near isolation from one another. Today's web is more interconnected than ever before, not only between websites, but also within brands themselves. As you take a look at your marketing strategies for 2015, be mindful of all the diverse traffic sources available to you and put together a cohesive plan that integrates them all together.
You've got your regular landing pages and sales pages, as well as the rise of mobile-optimized content, social media, search engine marketing and native advertising, plus more. Content marketing will go a long way in the new year and it's important to tie all these pieces together in a meaningful way.
Leverage Rich Media on Social Networks
Great content and great products will always be a big priority. As you have likely noticed, though, visual media is definitely on the rise and having content is more easily skimmed and shared is what's going to help your campaigns go viral.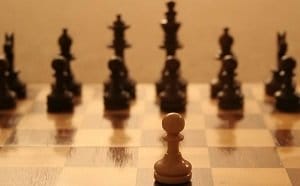 Sharing pictures and videos on platforms like Instagram and Facebook are really what will get people's attention as they browse through their news feeds, as regular text updates can easily get glazed over and ignored. Cleverly-designed and informative infographics are a great call too.
Capitalize on Real-Time Marketing
If you're able to strike the pan while it's hot, getting in on the action before anyone else capitalizes on it, you can enjoy some monumental upside. Put together an instant response to news as it happens, tapping into the most current of events with a timely image, video, caption or article. We saw this happening with bigger brands like Oreo during the Super Bowl blackout in 2013 and we see this trend continuing into 2015 and beyond.
Personalize the Mailing List Experience
The more personalized the experience, the more likely that a customer or user will convert on an offer. This is something that companies like Amazon have got down pat with their highly personalized mailouts and it's a strategy you can utilize in your own affiliate marketing.
Establish sales funnels with divergent paths based on user interaction. The person who signs up for one service may be interested in another product. The person who hasn't signed up for that same service may be more interested in a different product. Custom tailor the messages to individual customers as much as possible.
Grow Your Ad Retargeting Efforts
And related to the previous point, you can take this concept of personalization even further. Ad retargeting is a trend that has really picked up recently and it will continue to grow well into 2015. The idea is that browser cookies are used to track the websites that users visit. When they visit a different site, those cookies are accessed so that the products or services they already saw are shown to them again in a new advertisements.
You've likely noticed this with many of the sidebar and sponsored ads on Facebook. This technique can be incredibly effective, because users are far more likely to convert after they've been reminded of the same product once or twice. Take advantage of what the user has already seen and shown interest in.