Entering the world of affiliate marketing for the first time can seem daunting. There is a lot of information to take in, and many different areas to cover. Where do you start? Here are our top tips for new affiliates, follow these five pointers and you will be well on your way.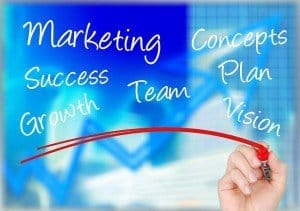 1) Research the Niche
You cannot promote anything successfully without thoroughly researching the niche and the products/services that you are marketing. Skipping this step could be detrimental to your progress. Before you any creatives or links to your website, emails or social channels and before you create any material for your website please research, research, research until you can answer these questions:
– What is the product you are promoting?
– Who is a typical customer?
– What are the main demographics of your target market?
– Who are your main competitors?
– What are the best methods for promoting this brand?

2) Focus on Two Marketing Channels
As a new affiliate, don't try to do everything at once. There are many different ways to generate leads, but our tip would be to choose just two of these channels to begin with and focus only on these areas. For example, content marketing on your website and social media marketing are two good places to begin as they compliment each other well. Having said that, you might be more comfortable within another area, such as email marketing, so it would make more sense to start here.
3) Don't Expect Instant Results
As a newbie you're probably very excited about the prospect of making money online from the convenience of your own home. This is perfectly normal, who wouldn't be excited? The main thing to remember is that affiliate marketing success is not something that happens overnight. If you're expecting instant results you're going to be very disappointed, so as a new affiliate marketer it's really important to understand that it takes time and effort to see the results you are hoping for.
4) Maintain Your Website
Do not fall into the trap of adding content your website and neglecting it! Although you might hear some people describe affiliate marketing as an automated process, this does not mean you can leave your website to work its magic. Regularly update and refine your website so that every visitor is getting the best experience possible.
5) Promote High Quality Offers
If you've followed all of the above tips then the last thing you want to do is waste your efforts by promoting poor quality, low converting offers. Joining a network like WOW Trk ensures quality from the offset. At WOW Trk we are selective with both our merchants and our affiliates, creating lasting and profitable relationships.
As a network we are always here to support our affiliates and help you make the most commission from your marketing. We have a host of articles and tools that you might find useful, as well as our Affiliate Managers on hand to advice and support you throughout the week. Remember, your success is our success.